Introduction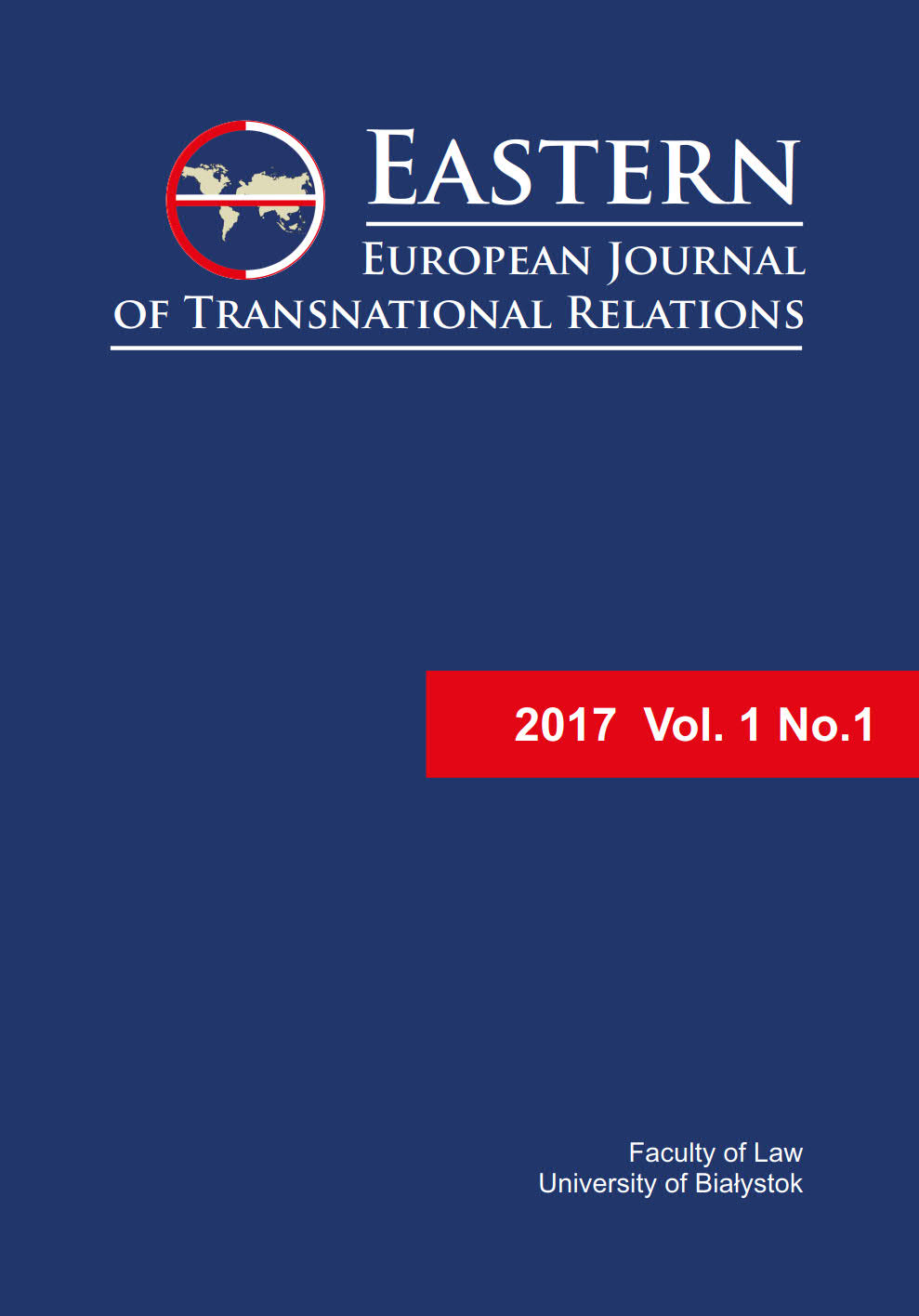 Additional Files
How to Cite
Editors. (2017). Introduction. Eastern European Journal of Transnational Relations, 1(1), 7. Retrieved from http://eejtr.uwb.edu.pl/article/view/453
License
Copyright (c) 2017 Eastern European Journal of Transnational Relations
This work is licensed under a Creative Commons Attribution-NonCommercial-NoDerivatives 4.0 International License.
Copyrigts & Open Access Policy
1. The works are published in the online edition of the journal under a Creative Commons Attribution-NonCommercial-NonDerivs 4.0 Internacional License (CC BY-NC-ND 4.0). You can copy, use, distribute, transmit and publicly display, provided acknowledgment of the authorship, the url, and the journal, and not used for commercial purposes. For license details please see: https://creativecommons.org/licenses/by-nc-nd/4.0/.
2. The journal conserves the patrimonial rights (copyright) of the works published, and encourages and allows the reuse of the same under the license specified in point 1.
3. The journal allows authors to spread electronically (e.g., in institutional repositories or on their own website) the published version of his works, as it encourages its circulation and diffusion earliest and thus a possible increase in its citation and scope between the academic community.
4. The author(s) has read and accepts the terms contained in the Author Statement.